KIA ORA!
WELCOME TO OFF THE BEATEN TRAIL
ACCOMMODATION & BIKE TOURS
Cosy, comfortable accommodation in Murchison. Choose from 2-bedroom cabins, fully self-contained, or studio flats with ensuite.
Our cabins are nestled amongst trees and gardens. Listen to birds and the lyrical sound of the Buller River while enjoying the views of the bush clad mountains of the Kahurangi National Park. Off the Beaten Trail is located a convenient 2-minute walk to the centre of Murchison in one direction, and a 2-minute walk to the banks of the Buller and Matakitaki rivers in the other. Our close proximity to a range of local activities and services, combined with our relaxed chilled out atmosphere makes our self-contained cabins ideal for individuals, couples, families and groups to behold.
Accommodation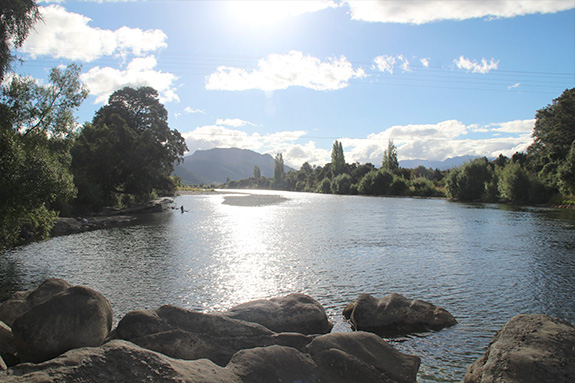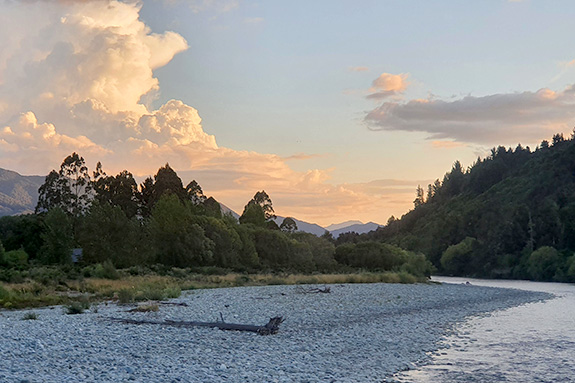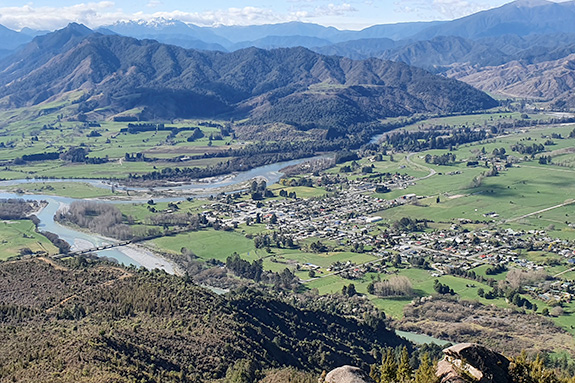 About Us
Off the Beaten Trail is located in Murchison, on the Southern side of the second largest National Park in New Zealand, the Kahurangi (meaning Treasured Possession). It has some of the country's oldest rock and landforms, spectacular areas of limestone and marble throughout.
There is great history in this area dating back to the early settlers and the gold rush times which can be seen still today. The waterways that pass through these rocks, landforms and wilderness make for a stunning place to come and explore, relax and enjoy.
Whether it be by foot, with extensive overnight or day walks throughout the area.
By mountain bike, from challenging single tracks to 4x4 tracks that explore the native bush and surrounding splendour at a pace that you choose.
By river, with a variety of graded rivers to raft, kayak, fish or jetboat down. The Upper Buller, Matakitaki, Mangles and Maruia rivers have crystal clear water for your enjoyment.
This area has something for everyone young and old. Whether it be adventure, history or relaxation, Off the Beaten Trail can accommodate you.
Only the Best
Virtual Tour
Take a virtual tour of our property on the right.
Special Deal
Get 5% off any booking!
When making a booking enter the code direct5 in the box at top right of the booking calendar and press the "Apply" button.